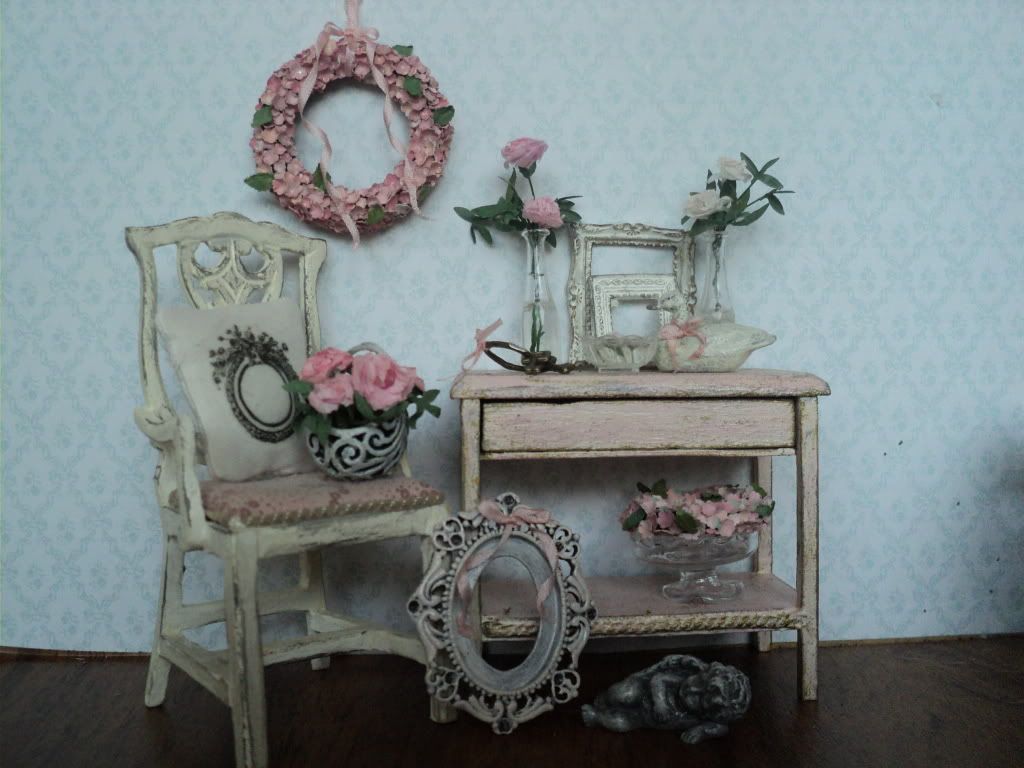 Pink is so charming, it represents sugar and spice and everything nice. Soft and delicate roses, peonies,bows and ribbons come to mind.
See under the page 'Pretty in Pink' and find some cute accessoires to make give any dollhouse a romantic touch.
Roze, de romantische kleur. Denk aan roze rozen, lintjes en strikjes. Kijk onder de pagina 'Pretty in Pink' voor lieflijke miniatuurtjes om in uw poppenhuis dat gevoel voor romantiek te creëren.